Senior Professor
Ranjith Premalal De Silva
The Director is the Chief Executive Officer and the Chief Financial Officer of the NIFS, exercises general supervision over the activities of all staff and students, promotes the interests and furthers the development of the Institute.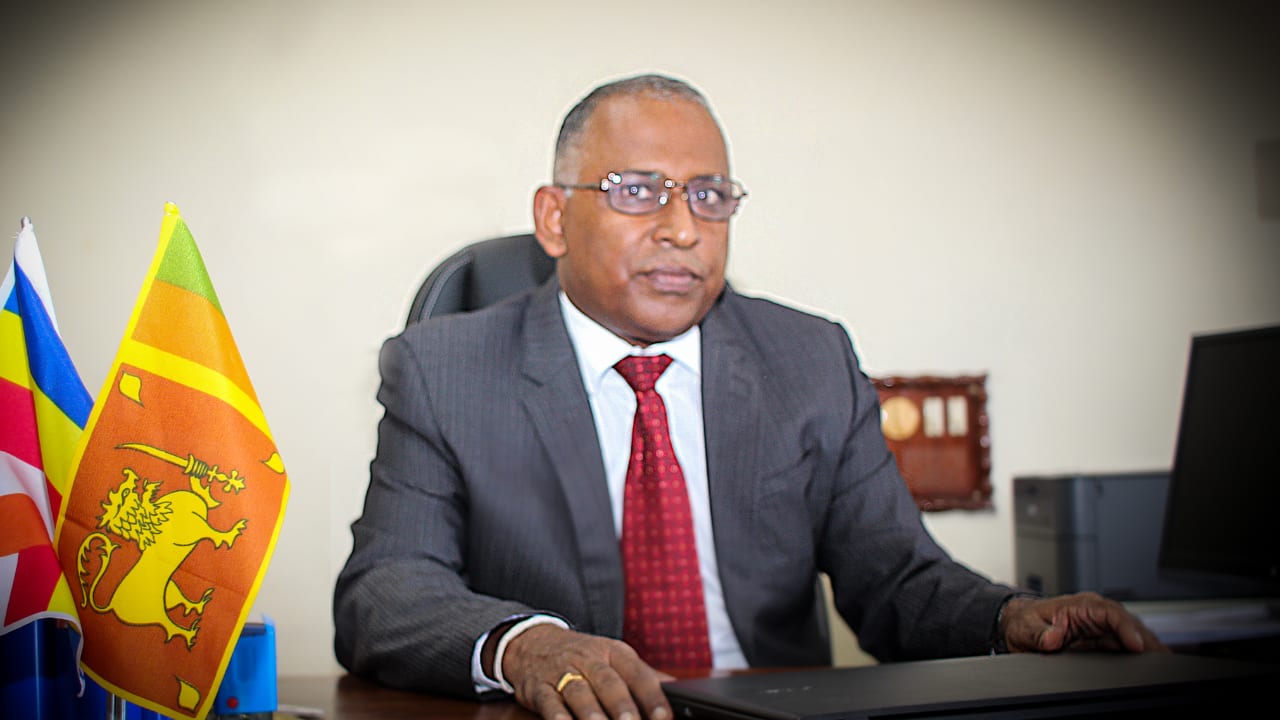 Message from the Acting Director
I am forwarding this message, as the Acting Director/ CEO of NIFS, in a context, that we, as a nation, have to face an unprecedented challenge in the form of a pandemic which has literally crippled almost all social activities.  We as a leading national research ensemble nevertheless cannot be just spectators in this world-crisis situation, but organize ourselves to combat it rigorously.
When  the government has embarked on several development initiatives to promote education and research, agriculture, entrepreneurship, and local industries, and while innovations are in progress in the laboratories as well as in the fields, our responsibility as a premier national research institute  is to ensure our research activities in such a way that they can proactively contribute to delivering solutions to farmers, industries, and entrepreneurs achieving their success in their respective domains.  
The NIFS has successfully promoted fruitful collaboration between academia and industry through the innovation, design and development of new multifunctional materials with a wide range of applications in many fields. Since its inception, the Institute has published more than 1000 research papers in international peer-reviewed journals. We have accepted several industry projects and several new areas of research.   We have worked with well-known institutions in Sri Lanka and abroad as well.
It is highly pertinent to expand our scope, expedite the processes, and deliver results, in this hour of need, the whole nation has kept its belief in academia to find solace. We must research on finding substitutes to commodities and products for reducing imports, to create effective platforms to enhance efficiency and effectiveness of useful applications, for instance, organic agriculture solutions, and promote innovations that encapsulate all segments of the society to be self-sufficient in their routine needs.  This may well be achieved within the research mandate of NIFS and the nation will recognize that the investment in research and innovations has been put to maximum productive usage.
Today, we are all facing a chaotic and uncertain collective future. The lives of countless people are completely destroyed. We, who have some relationship to the world of science and research, and who can still contribute to meaningful work, are the luckiest people in the world. Let's take this opportunity to provide services and play an active role.
Contact
Director
National Institute of Fundamental Studies Hanthana Road, Kandy (20000) Sri Lanka
email director@nifs.ac.lk
phone (+94) 81 22 32 106/(+94) 81 22 32 107
Past Directors of NIFS
History of the Directors from our beginning in 1981
| Name | Term of Office | Biography |
| --- | --- | --- |