Professor
Saman Seneweera
The Director is the Chief Executive Officer and the Chief Financial Officer of the NIFS, exercises general supervision over the activities of all staff and students, promotes the interests and furthers the development of the Institute.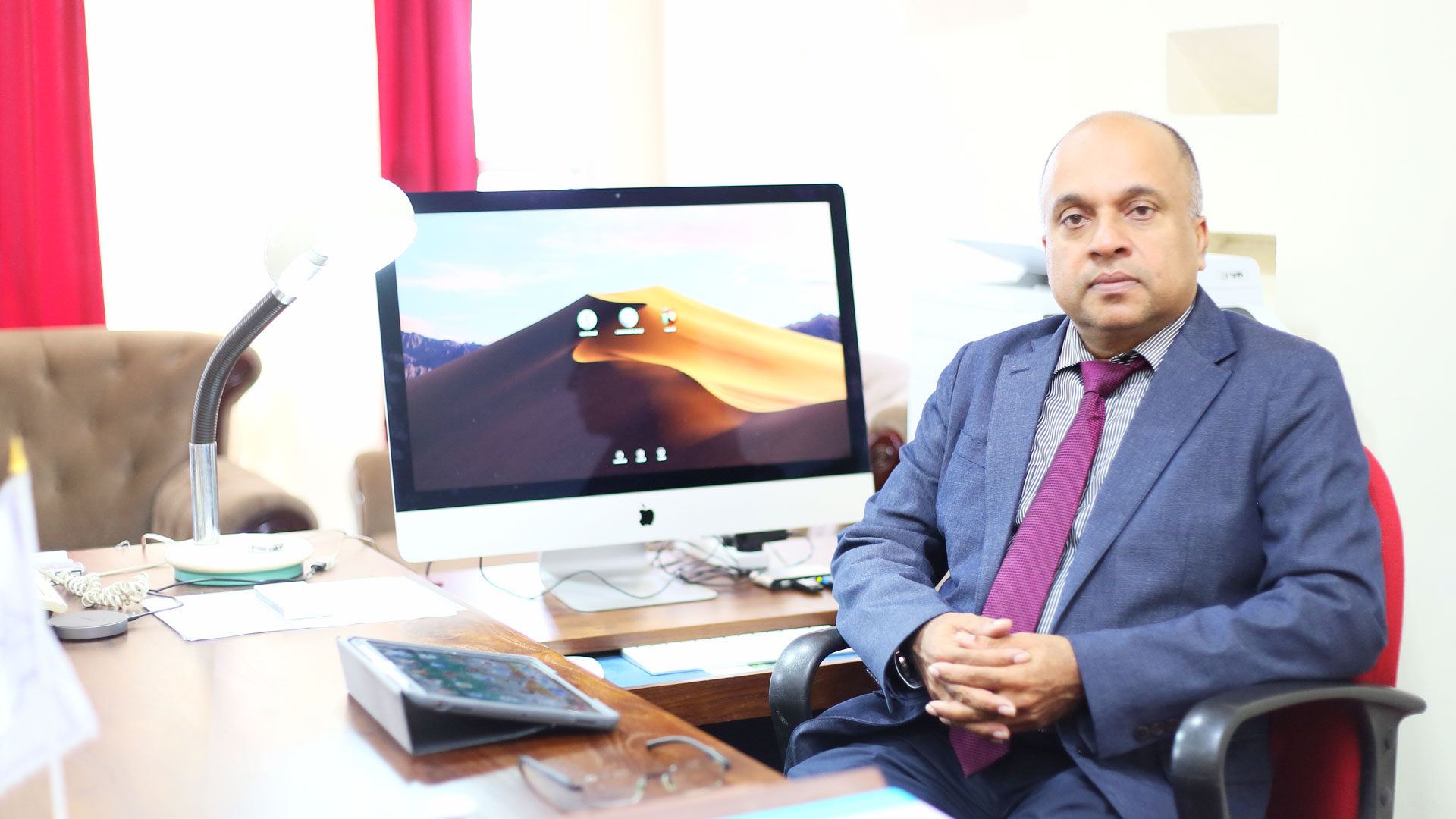 Message from the Director
In the pursuit of high - quality research, we have strategic collaborations with local and international research institutions and universities with the intention of achieving critical mass and benefiting from multidisciplinary expertise to provide viable, long lasting solutions to burning national issues. We engage in competitive research programmes to promote national and international cooperation that will not only benefit Sri Lanka but also the entire world. We have a core team of dedicated researchers with a solid reputation in their respective fields strongly supported by several adjunct professors from many national and international universities and institutions. Our researchers conduct research under 6 broad themes including Energy and Advanced Materials; Theoretical Physics and Computational Studies; Natural Products and Food Chemistry; Microbiology and Carbon Sequestration; Earth, Environment and Biodiversity; Molecular Biology and Biotechnology.
As the Director, I am eager and excited to take on the challenge of finding new ways to make this great Institute even better. In particular, I would like to focus on creating knowledge by enhancing research collaboration and promoting graduate education locally. Today, NIFS is positioned to make key contributions to the advancement of knowledge through research that will lead the nation on a path towards sustainability, utilising natural resources wisely, educating our communities and shaping the next generation of leaders who will serve their country through knowledge generating research and academic leadership.
Contact
Director
National Institute of Fundamental Studies Hanthana Road, Kandy (20000) Sri Lanka
email director@nifs.ac.lk
phone (+94) 81 22 32 002