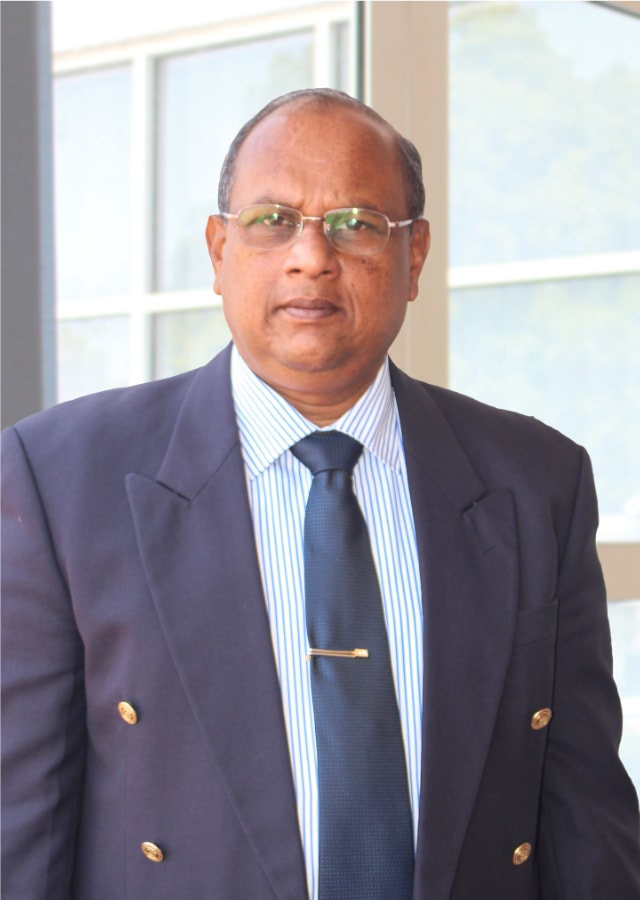 Professor Parakrama Karunaratne
Term of office from to
Professor Parakrama was the Director and a Senior Research Professor of NIFS between October 2015 and December 2017. Currently, he is the Deputy Vice Chancellor of the University of Peradeniya.
Prof Parakrama received a BSc degree (Zoology special) in 1983 from the University of Peradeniya and a M.Sc. from the same university in 1990. He received his PhD in 1994 from the University of London, UK. He obtained a Postgraduate Diploma in Medical Parasitology from the London School of Hygiene and Tropical Medicine, University of London in 1995.
Prof Parakrama's research interests include mosquito control, insecticide resistance in insects, molecular mechanisms of insecticide resistance, control of insect pests in agriculture and insect  vectors of human and livestock diseases, DNA barcoding and phylogeny of insects, insect ecology, behavior and molecular biology.
In 2016, while he was still the Director of NIFS, Prof Parakrama won the CVCD Excellence Award for the most outstanding Senior Researcher in the field of Biological Sciences including Agriculture and Allied Sciences, bringing a great honour to the Institute.
Since 1997, Prof Parakrama is a Fellow of the Royal Entomological Society, London, U.K. and since 2006 a Fellow of the National Academy of Sciences, Sri Lanka. He won the Vestergaard Frandsen Award in 2011 for outstanding research contribution from the National Academy of Vector Borne Diseases, Bhubaneswar, Indian Council of Medical Research, India and the Bernard Soysa Memorial Award (Gold Medal) for Outstanding Scientific Research from the Sri Lankan Association for the Advancement of Science in 2005. In the year 2000 the University of Peradeniya awarded Prof Parakrama the Best Researcher Award in Science. He has also won Presidential Research Awards in the years 1999, 2000, 2001,2004, 2005, 2007, 2008 and 2010.