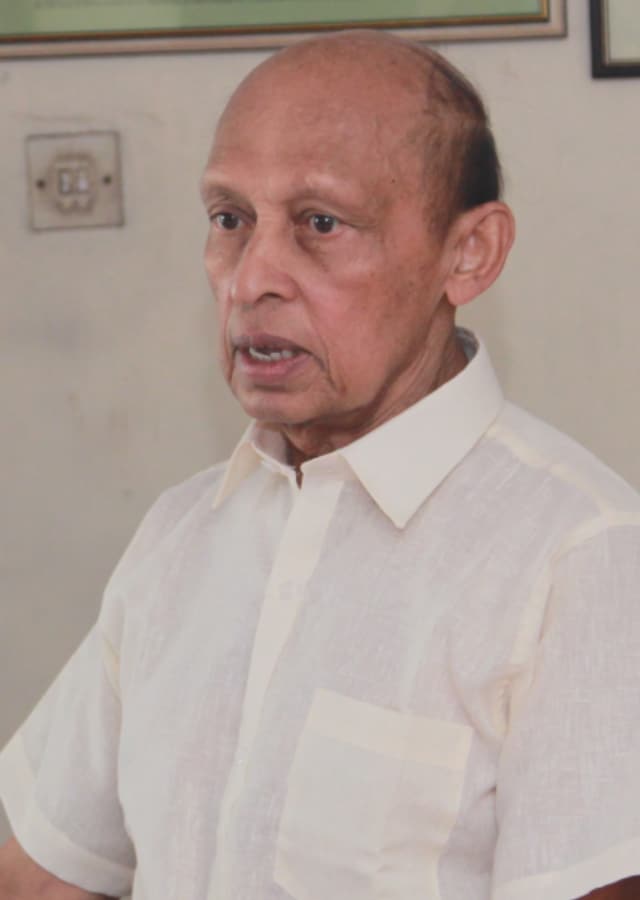 Professor Kirthi Tennakone
Term of office from to
Professor Kirthi Tennakone was born in 1940 in a village near the town of Veyangoda in Sri Lanka. He received his primary education at the Central College, Veyangoda, Sri Lanka. He pursued studies leading to a doctoral degree in Theoretical Physics at the University of Hawaii under the supervision of Prof Sandip Pakvasa and was the first to suggest that neutrinos may be massive and considered the astrophysical implications.
Prof Tennakone's research interests are in theoretical and experimental physics, chemistry and biological systems. He has authored over 350 publications covering a diverse variety of disciplines. He was the first Professor of Physics at the University of Ruhuna, Sri Lanka.
 In Condensed Matter Physics, Prof Tennakone pioneered studies on semiconducting properties Copper (I) Thiocyanate, a rare example of a transparent p-type semiconductor, currently adopted in many devices and developed techniques of its deposition as thin films. He was the first to introduce the concept of the dye-sensitized solid state solar cell and demonstrate a working prototype of the same. The Sri Lankan Government recognized his contribution to research and education and awarded him National Honors on two occasions ("Vidya Nidhi" in 1986 and "Desha Bandu" in 2005). He was one of the Union of Concerned Scientists who signed the document presented to world leaders in 1992 about environmental degradation that threatens global life support systems on this planet.
University of Sri Jayewardenepura of Sri Lanka conferred an Honorary Doctor of Science Degree to Prof Tennakone in 2007. He is a Fellow of The World Academy of Sciences, elected 1990. He was one of the invited scholars to visit Solar Cell Materials & Devices Group, Beijing, China.