Siril Wijesundara
Plant Taxonomy and Conservation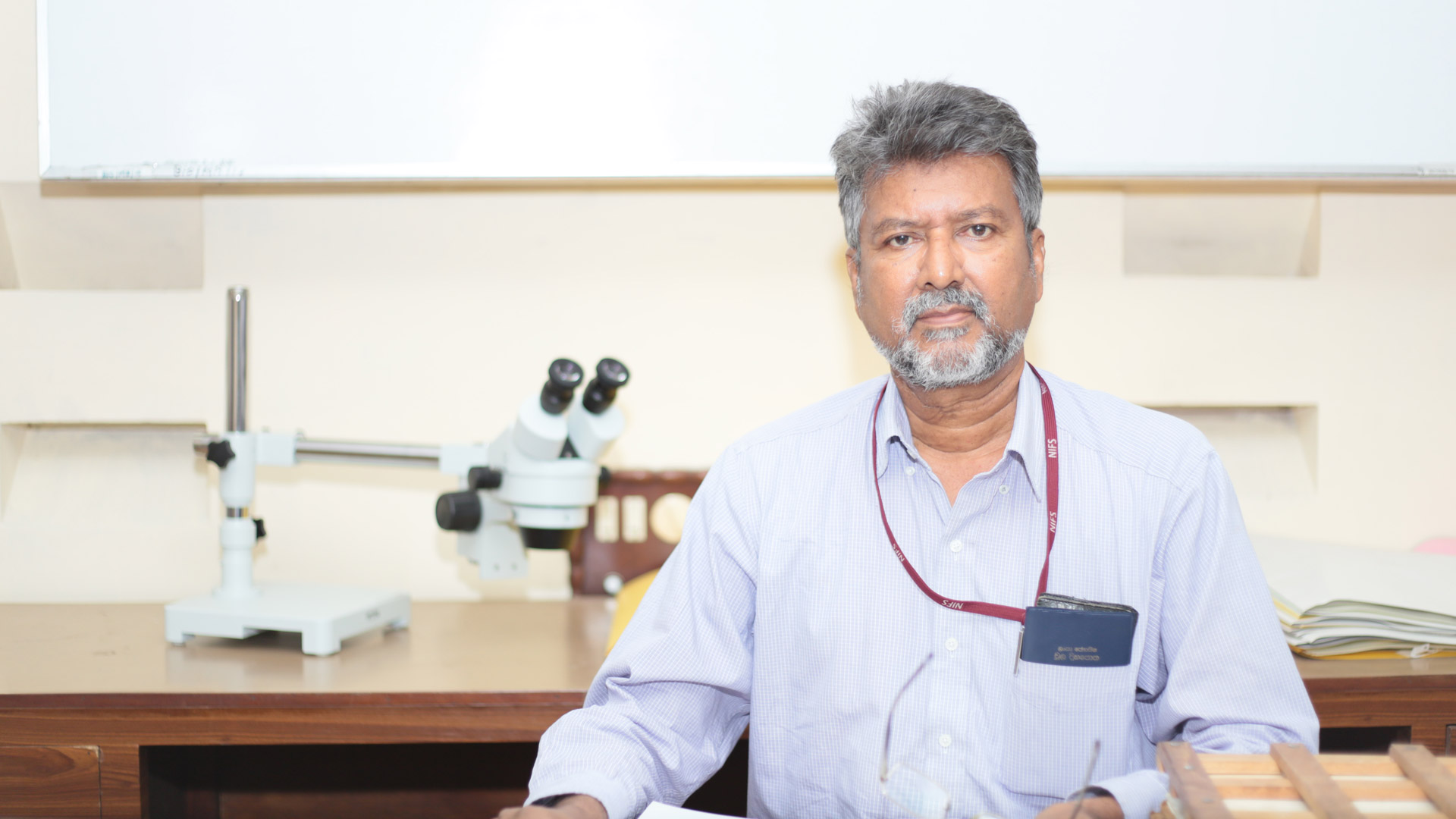 Background
Professor Siril Wijesundara is currently a Research Professor at the NIFS. He obtained his BSc (Special Degree in Botany) in 1978 and his M Phil (Botany) in 1991 from the University of Peradeniya, Sri Lanka. He obtained his PhD (Biology) in 1998 from the City University of New York. He won Presidential awards for research in the years 2001, 2002, 2007, 2008, 2009, 2011 and 2012. Before joining the NIFS, Prof Wijesundara was attached to the Department of National Botanic Gardens as the Director General. He was an Honorary Professor at the Department of Ecology and Biodiversity, University of Hong Kong from 2001 to 2010. As a Visiting Lecturer, he taught undergraduate courses in Plant Ecology, Plant Taxonomy and Floriculture at the Universities of Peradeniya,  Colombo, Sri Jayewardenepura and Ruhuna. He also served the Board of Management, Plant Science Board of Studies, Environmental Science Board of Studies and teaching panels of the Post Graduate Institute of Science. Prof Wijesundara served many national level environment conservative committees either as a member or Chairman. Currently, he is the Chairman of the National Man and Biosphere (MAB) Committee and a member of the Working Committee on Biodiversity and Environment of the National Science Foundation. Prof Wijesundara was elected a Fellow of the National Academy of Sciences (Sri Lanka) in 2006. Between 2013 and 2014, he presented a popular TV Program on plants entitled 'Thuru Visithuru' on Rupavahini.
Contact
Prof.
Siril Wijesundara
National Institute of Fundamental Studies
Hanthana Road, Kandy (20000) Sri Lanka
email siril.wi@nifs.ac.lk
phone (+94) 81 22 32 106/(+94) 81 22 32 107
Research Interest
Prof Wijesundara's research interests include taxonomy and conservation of the flora of Sri Lanka.