"Shilpasena" Exposition Stage 2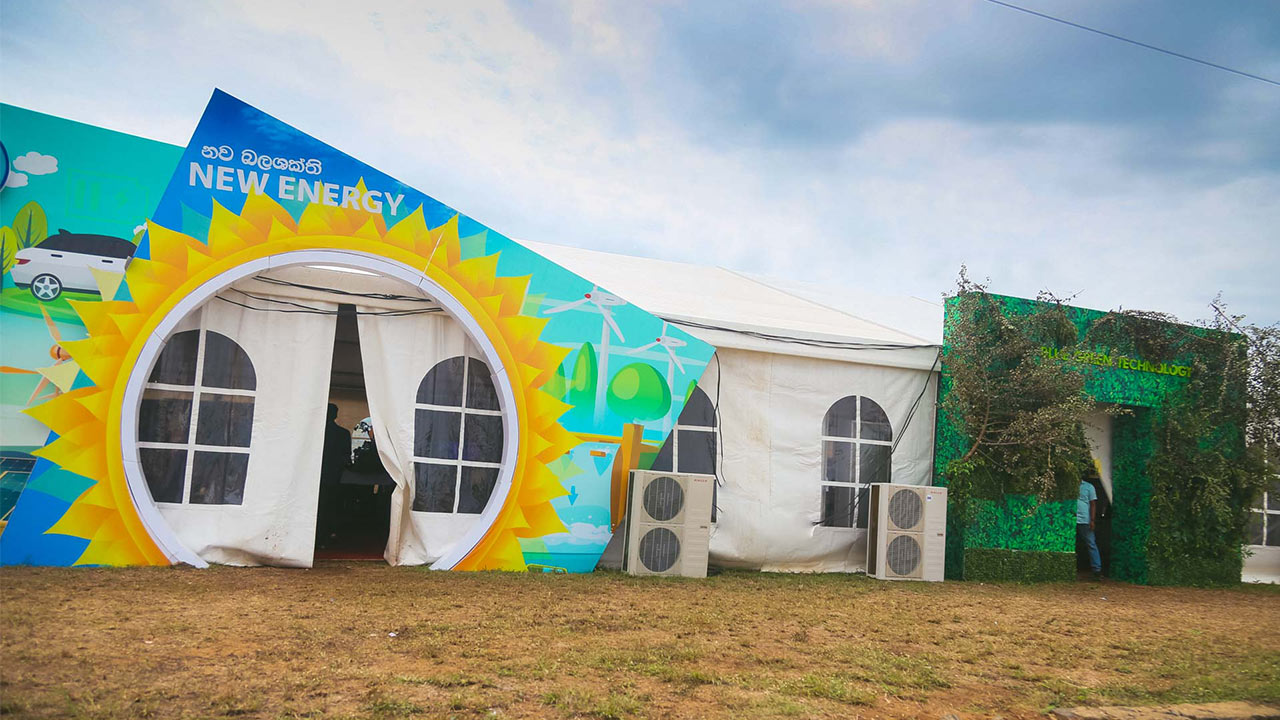 The Science Technology Revolution
Stage 2 of the "Shilpasena" exposition was the brain child of the Hon. Minister of Science Technology and Research, Sujeewa Senasinghe. The exhibition was held from the 25th to 29th of September 2019 at the Kaduruwela Sports Complex, Polonnaruwa.
The exposition was held under four main clusters and 12 major technical themes. NIFS championed two technology themes - Blue Green Technology and New Energy.
With the guidance of the Director Prof Saman Seneweera, the 'Blue Green Technology' theme was led by Prof Lalith Jayasinghe and the 'New Energy' was led by Prof Deepal Subasinghe. Prof S A Kulasooriya and Prof M A K L Dissanayake played advisory roles in the organising committee. Over 40 Research Assistants participated in this event.
The 'Blue Green Technology' zone consisted of 11 stalls, 9 of which were organised by NIFS. Guest organizations that were a part of this tech zone were the Department of Agriculture, Polonnaruwa and "Govi Mithuru" SMS service of the Dialog Mobile company.
The 'New Energy Technology' zone had 8 stalls in total. A Solar cell research group representing three universities (University of Peradeniya, University of Jaffna and the University of Kelaniya) and Hayleys Group PLC joined NIFS in making this tech zone a success."Man kiwwa" disaster management mobile application also had a stall in this tech zone.
The two tech zones were visited by more than 25000 people. "Shilpa Sena" Stage 2 was a huge achievement for both the NIFS and our nation.
View event photos launch