The Young Scientists' Conference on Multidisciplinary Research (YSCMR) 2022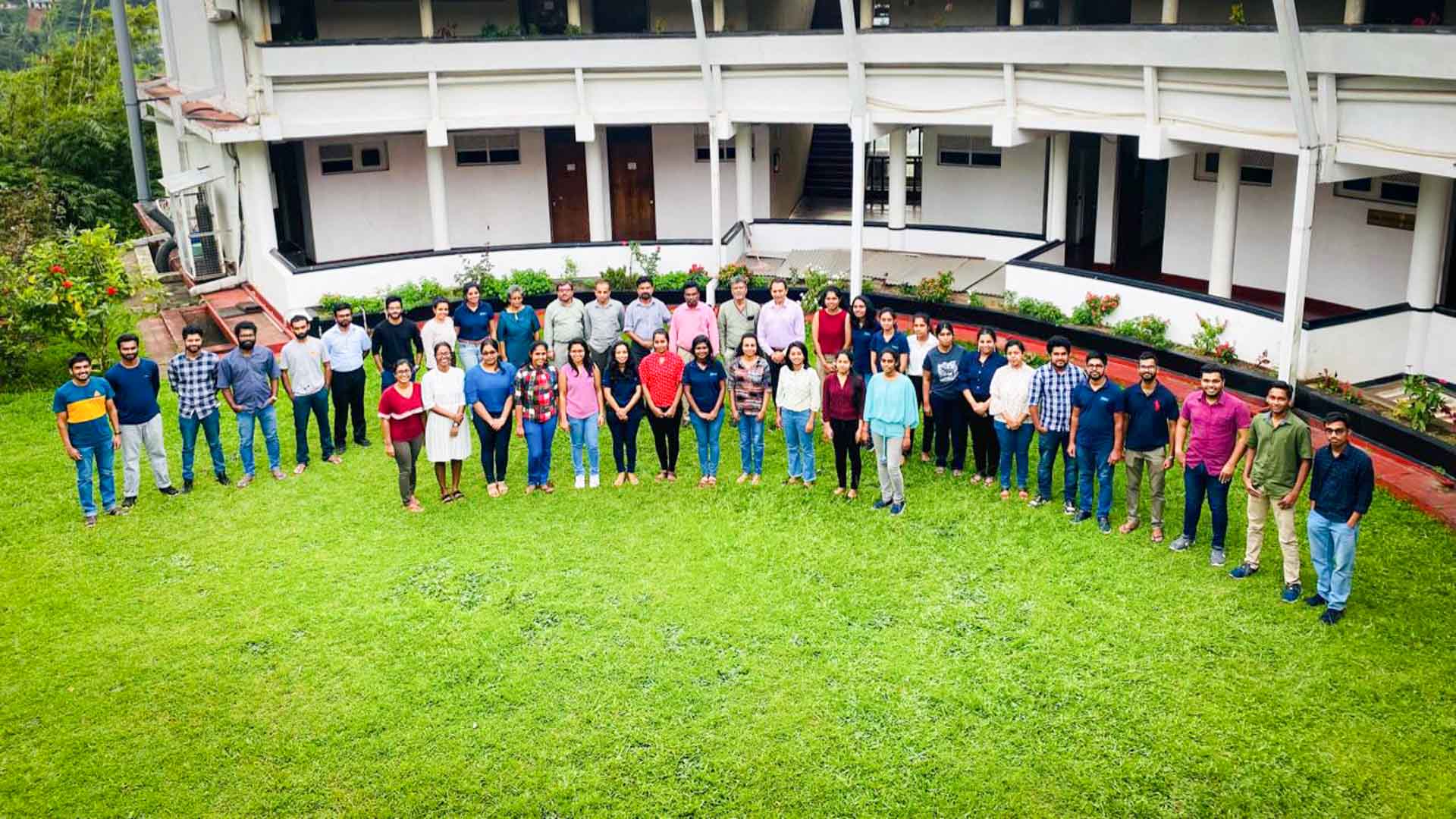 The Young Scientists' Conference on Multidisciplinary Research (YSCMR) 2022 was held successfully on the 10th of November 2022 as the fourth consecutive conference organized by the Young Scientists' Association of the National Institute of Fundamental Studies (NIFS-YSA). This year it was organized concurrently with National Science Week as a virtual international conference.
Postgraduate students and early career researchers were invited to submit abstracts under the fields of Biological Sciences, Physical Sciences, Chemical Sciences, and Social Sciences pertaining to the multidisciplinary theme of the conference. A total of more than 120 abstracts were received and a total of 97 were selected from which 52 were selected for oral presentations and 45 were selected for speed talk presentations.
The keynote addresses were delivered by Prof. I.M. Dharmadasa, Professor at Sheffield Hallam University, UK and by Prof. Samantha Karunarathna, Professor at the College of Biological Resource and Food Engineering at Qujing Normal University, China. Prof. I.M. Dharmadasa spoke on the timely topic of the use of readily available renewable energy in Sri Lanka to solve the energy crisis in the country and Prof. Samantha Karunarathna enlightened everyone on the topic of the remarkable potential of fungi during the inaugural session.    
Five parallel technical sessions were held with the participation of many local and international presenters as well as participants.
The Chairman, Director, Secretary, Science Education & Dissemination Unit, Accountant and the Computer unit of the NIFS as well as the Editorial Committee, Reviewers, Chairpersons, and all the authors of YSCMR 2022 are acknowledged for their fruitful contributions in making this event a success. Further, the YSA would like to thank the platinum sponsor of the event, Bank of Ceylon for their generous sponsorship and finally, we would like to express our gratitude to the young scientists' at NIFS for their untiring efforts and dedication in organizing this successful event.
Click here to view the list of presented authors 
View event photos launch