Science Short Video Competition - 2021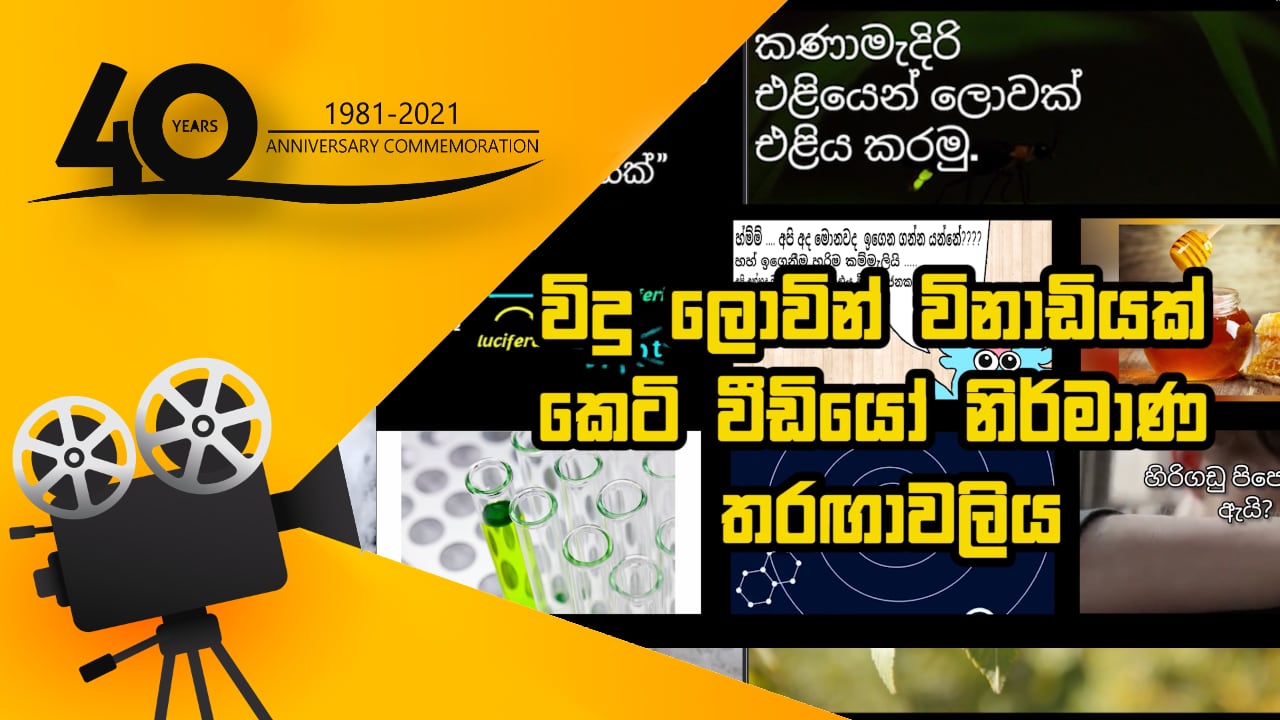 The National Institute of Fundamental Studies (NIFS) together with the State Ministry of Skills Development, Vocational Education, Research and Innovation organized a short video competition to promote scientific knowledge and  to attract the general public for science through social media.  We have received entries from various parts of the island for this competition.
Despite all the problems and obstacles, we all face in this unexpected environment, we are pleased to present a variety of designs with dedication and enthusiasm to the One Minute Short Video Competition.
All the designs were monitored by our oversight committee and the committee concluded that the designs had not reached the expected level. Therefore, according to the decision of the committee, for both categories of the tournament (Best Video and Most Popular Video) 1st, 2nd and 3rd places will not be awarded.
We have taken actions to issue a Certificate of Participation in recognition of your creativity and enthusiasm.