Role of Science in Sri Lanka's rise from the Ashes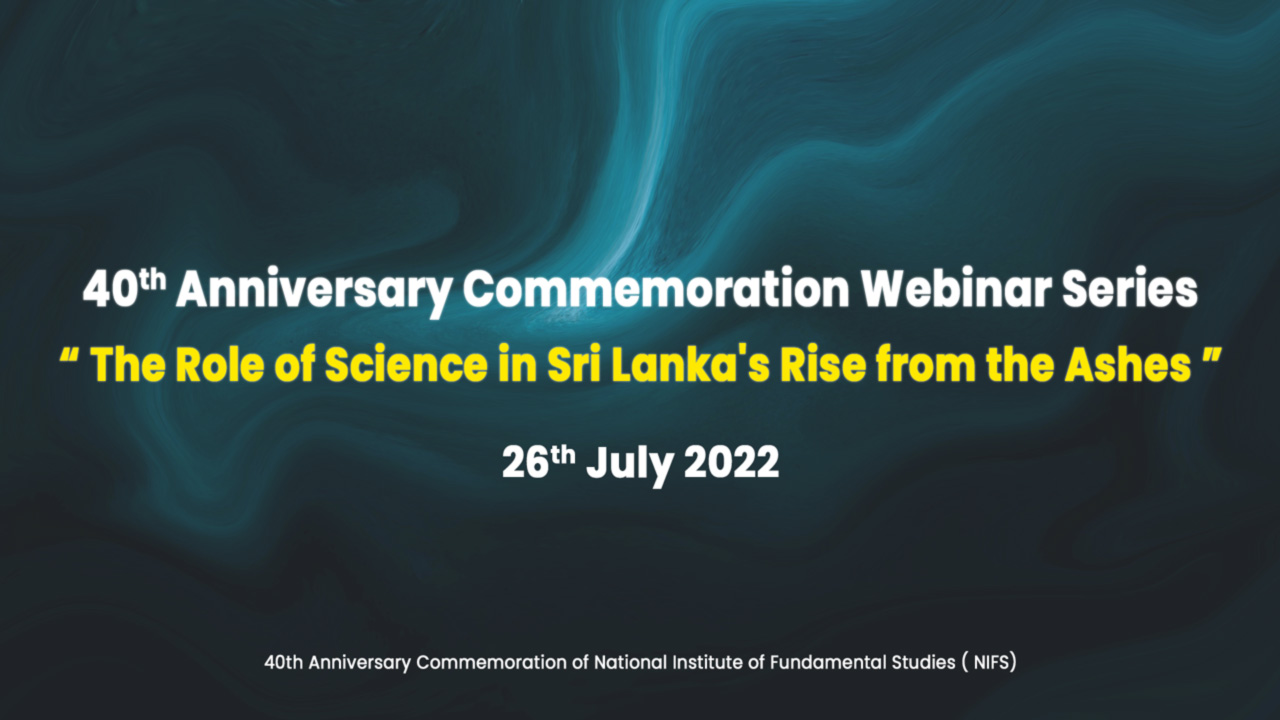 Rohan Pethiyagoda is a well-known biodiversity scientist, amphibian and freshwater-fish taxonomist, author, and conservationist.
He obtained a BSc (Eng.) Hons. in Electrical and Electronics Engineering from King's College, the University of London in 1977, and a  M.Phil. in Biomedical Engineering from the University of Sussex in 1980.
From 1981 he served in several positions in the government sector in Sri Lanka and in 1987 he commenced work on a project to explore our freshwater fishes, which led to his first book in 1990, Freshwater fishes of Sri Lanka, an illustrated account of the Sri Lankan freshwater-fish fauna.
Rohan Pethiyagoda and his colleagues are responsible for the discovery and/or description of almost 100 new species of vertebrates from Sri Lanka, including fishes, amphibians , and lizards, in addition to 43 species of freshwater crabs. This work also led to the finding that some 19 species of Sri Lankan amphibians have become extinct in the past 130 years, the highest national extinction record in the world.
In recognition of his contribution to biodiversity conservation Several new species have been named in his honour.
This year, he received the prestigious, Linnean Medal from the Linnean Society of London, becoming the first Sri Lankan and only the second Asian to receive this award since its inception in 1888.
Eminent Scientist Pethiyagoda, delivered a thought-provoking talk on "Role of Science in Sri Lanka's rise from the Ashes", and in his talk he pointed out what Sri Lanka, as a nation should really do to overcome the crisis and the role of scientists in achieving that. He emphasised that an economic transformation as well as special changes in social attitudes must take place in each and every one of us in transforming everyone towards a sustainably developed nation.