InnoTech 2020 - National Innovation and Technology Exhibition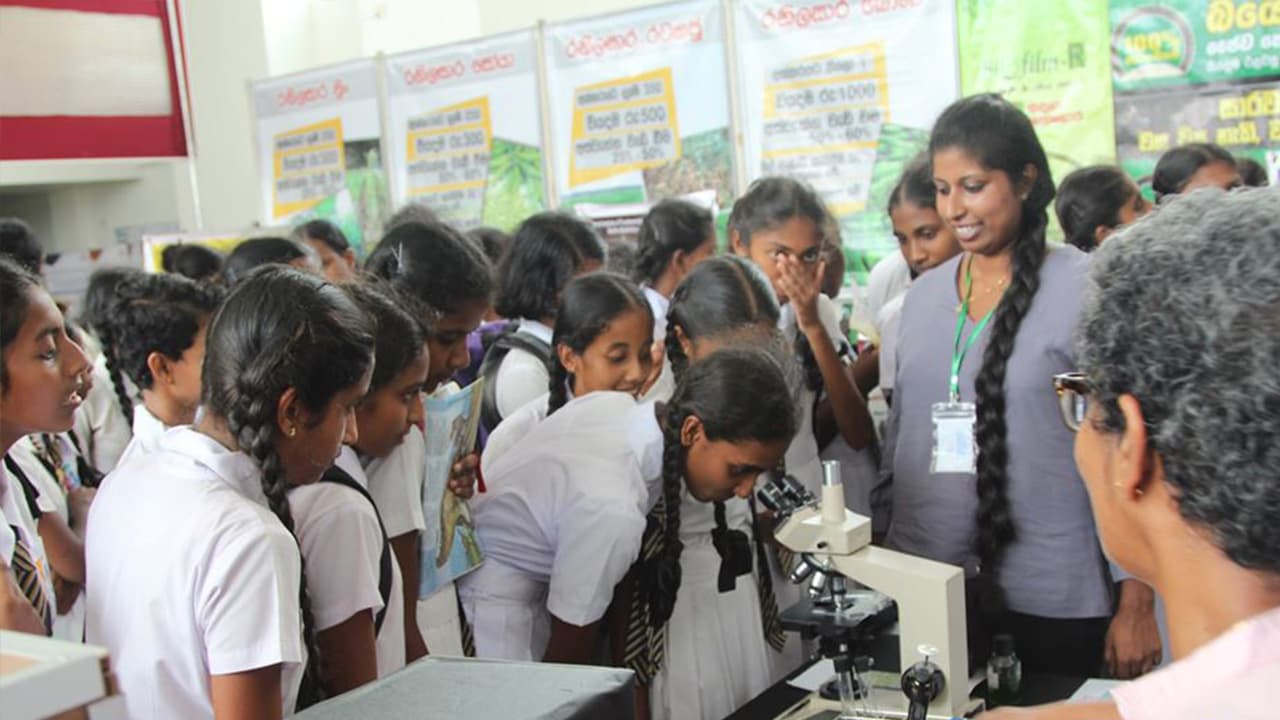 The National Technology and Innovation Exhibition – InnoTech 2020 - organized by the Ministry of Higher Education, Technology and Innovation was held from 11-14 March 2020 in Pitipana, Homagama.
This was the third exhibition the NIFS participated in recent times following the two Shilpa Sena exhibitions in 2019. The objective of the exhibition was to promote the level of science literacy at all levels in the society and particularly among the school children. The school children participated in a big way by exhibiting over 1000 innovations and inventions from 400 schools from the entire island.
The exhibition stalls of the NIFS were located in the premises of the NSBM Green University. This time the following research programmes of the institute were on display.
Condensed Matter Physics and Solid State Chemistry

Earth Resources and Renewable Energy

Environmental Science

Evolution, Ecology and Biodiversity

Material Processing and Device Fabrication

Microbial Biotechnology

Microbiology and Soil Ecosystems

Molecular Microbiology and Human Diseases

Nanotechnology and Physics of Materials

Natural Products

Plant and Environmental Sciences

Plant Stress Biology and Molecular Genetics

Plant Taxonomy and Conservation

Rhizobium Research Project
There was enthusiastic participation by 40 research assistants and senior technicians of the NIFS. Throughout the exhibition period there were senior research scientists present including the Director. There were many visitors to our stalls from the public, school children and university students. All logistics and other arrangements were efficiently carried out by the SEDU of the NIFS. 
The exhibition finished one day earlier due to the suspension of public activities by the government to restrict the spread of the Coronavirus.
View event photos launch