The Green Oasis will live forever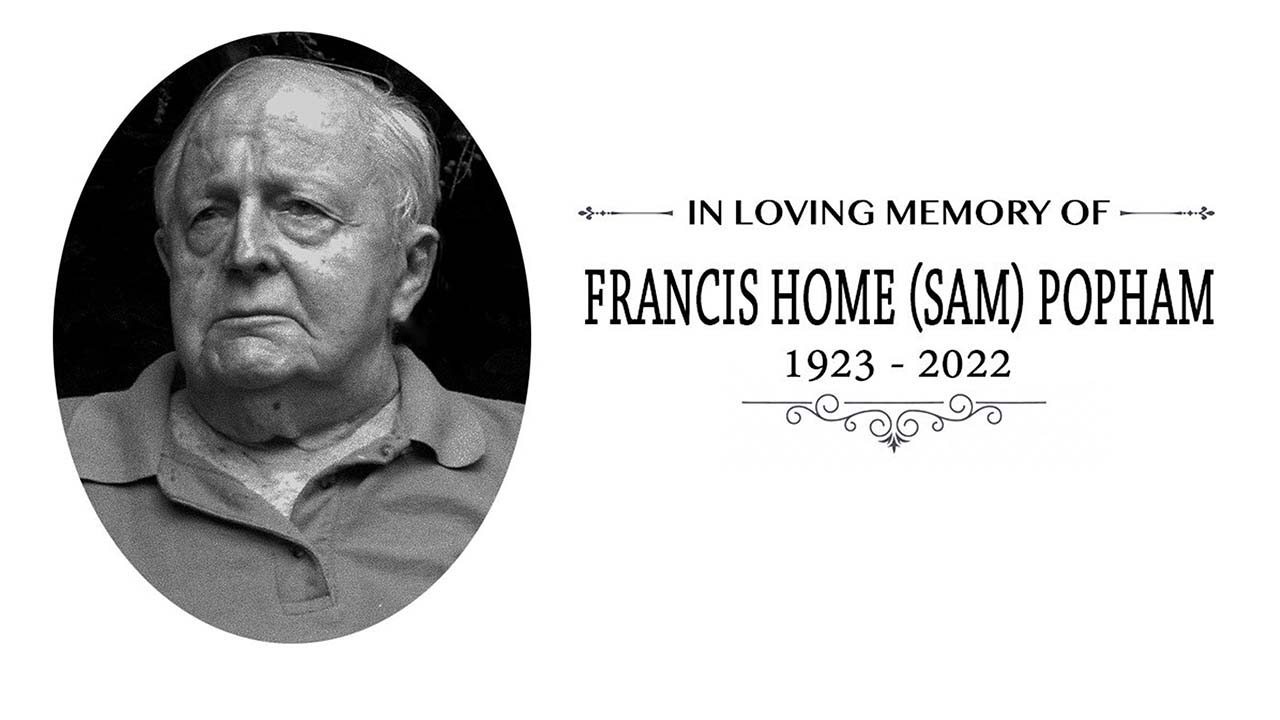 Mr. F.H. (Sam) Popham was born on the 29th of February; 1923. He was educated at Eton and Magdalene College Cambridge, where he graduated in History. He first came to Sri Lanka (then 'Ceylon') as a young British Naval Officer during the Second World War.

In 1963 Sam purchased a 7.5-acre, abandoned chena land in Dambulla and developed it into an arboretum which can be considered as his life's most important work- returning wasteland to nature- conserving the unique biological diversity of the 'dry zone' of Sri Lanka.

In 1989, Sam Popham decided to gift his labour of love "the Popham Arboretum" to the National Institute of Fundamental Studies (former IFS) in Kandy to be used for Conservation, Research and Education. Through the initiative of Prof. Cyril Ponnamperuma (then Director IFS) a further 27 acres were acquired and added to the arboretum in the same year. The arboretum is now owned and managed by the National Institute of Fundamental Studies (NIFS).  

28th May 2022 was a sad day for all of us because the creator of the NIFS Popham Arboretum passed away in England while reserving his precious gift to mother nature.   

To commemorate his life legacy, the a Pirith Chanting ceremony and an alms giving were conducted at Dambulla Popham Arboretum.  
View event photos launch