40th Anniversary Commemoration Webinar Series - Introduction to Gene Therapy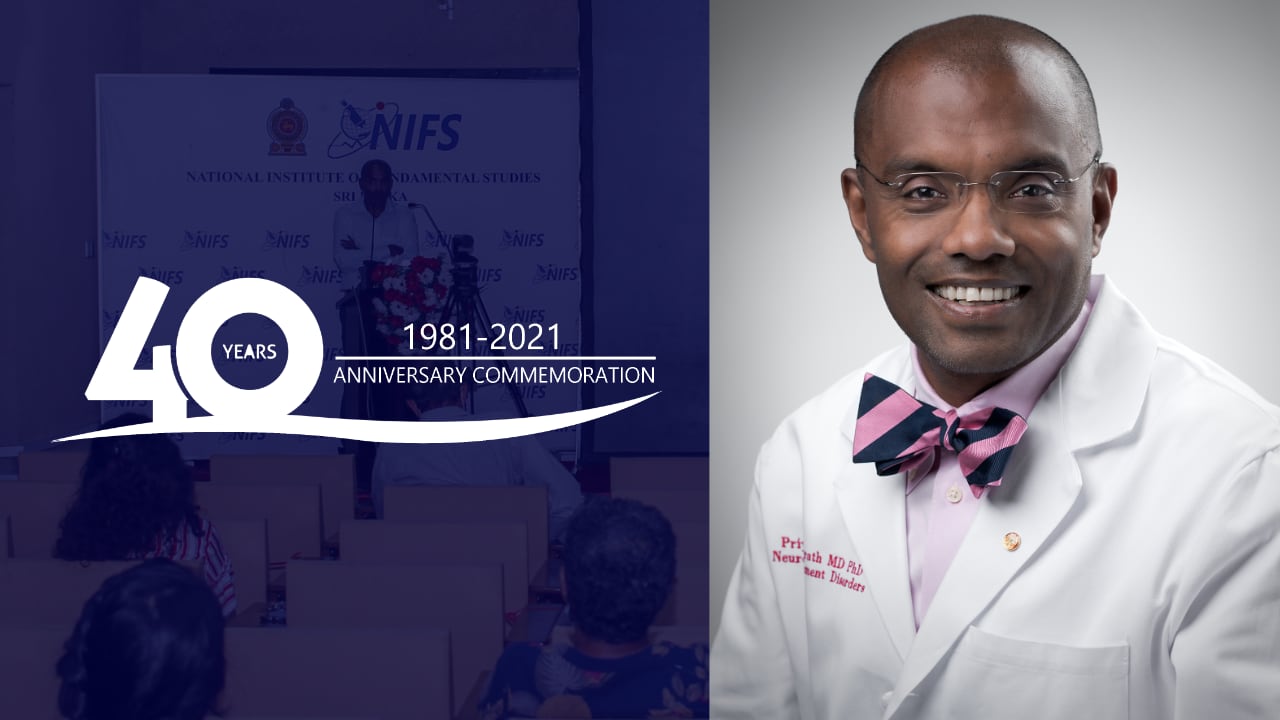 Coinciding with the 40th anniversary commemoration the 3rd webinar was held on 11th November 2021 at the Prof. Cyril Ponnamperuma Auditorium, as an online event.
Dr. Priyantha Herath, well known neurologist in Kansas City, USA and a remarkable member of NIFS, He was one of the first Pre University students at IFS 40 years back. Currently he serves as the Executive Director of Clinical Development at Capsida Biotherapeutics, USA.
Dr. Priyantha delivered his lecture on "Introduction to Gene Therapy" and discussions were also held on diseases caused by genetic anomalies, genetic conservations and challenges in this field and future scenarios in the field in general. 
View event photos launch