Finals of the Three Minute Thesis Competition 2019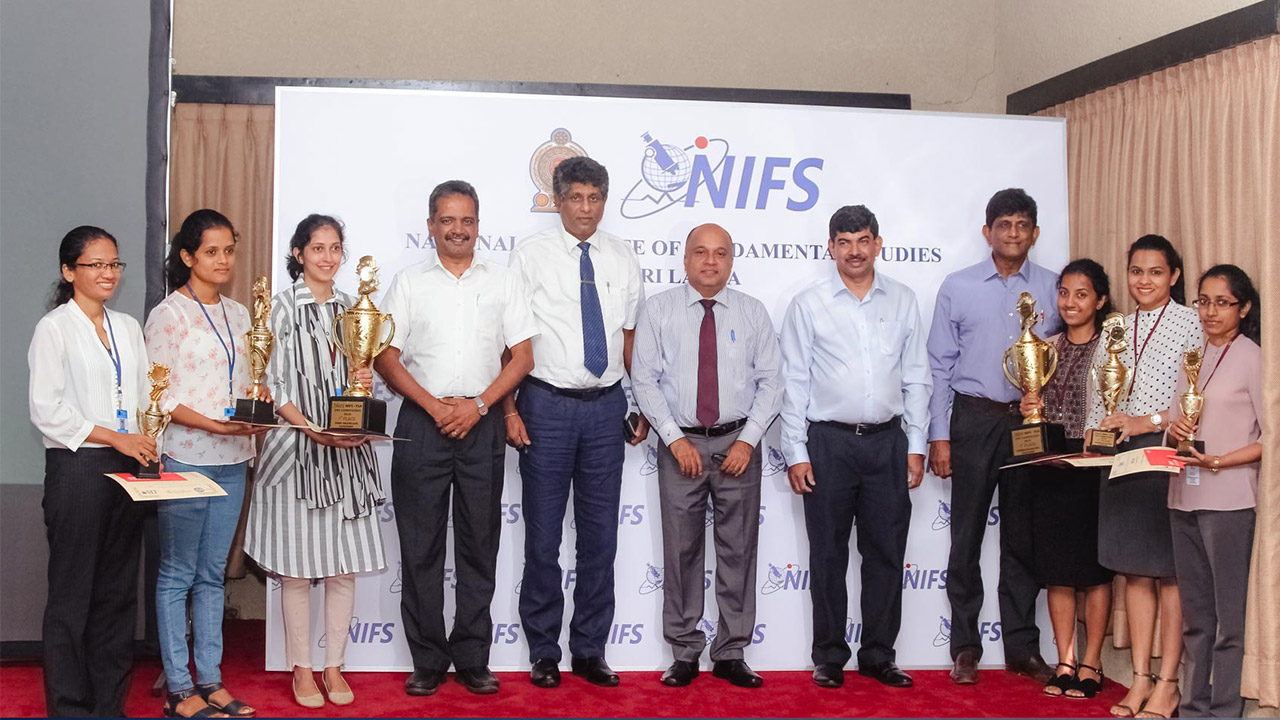 The Finals of the Three Minute Thesis(3MT) Competition 2019 organized by the Young Scientists Association (YSA) of the National Institute of Fundamental Studies (NIFS) Kandy was held on the 28th of January 2020 at the Cyril Ponnamperuma Auditorium of the NIFS. This competition was organized by the YSA for the second consecutive year, creating a platform for the undergraduate and graduate students at NIFS to show case their research in a simple but informative manner to a non-specialist audience under three minutes.
The preliminary round of the competition was held  in December 2019, from which 6 competitors each from the undergraduate category and the postgraduate category were selected for the finals. The key note speaker for the final event was Professor Janaka Bandara Ekanayake from the University of Peradeniya who provided us with an insight on how to conduct effective research. The panel of judges of the competition comprised of Professor Veranja Karunarathna of Department of Chemistry University of Peradeniya, Professor Ashoka Dangolla, Department of Veterinary Clinical Science, University of Peradeniya, and Professor Buddi Marambe of Department of  Crop Science University of Peradeniya.
Upuli Nakandala emerged as the winner of the Undergraduate category with her presentation "Feeding a growing population" followed by Maheshika Perera as 1st runnerup and Nirmani Weerarathne as 2nd runner-up.  The winner of the postgraduate category was Afka Deen with her presentation "Who we are is what we eat", while Sureka Balasuriya was placed 1st Runner up and Surendranie Cabral de Mel placed 2nd runner up of the competition.
This competition gave an opportunity for the budding scientists at NIFS to develop their presentation skills and to communicate science in a language appropriate to a non-scientific audience, which would be immensely beneficial in their future careers. 
View event photos launch