Edu-Training National Solar Project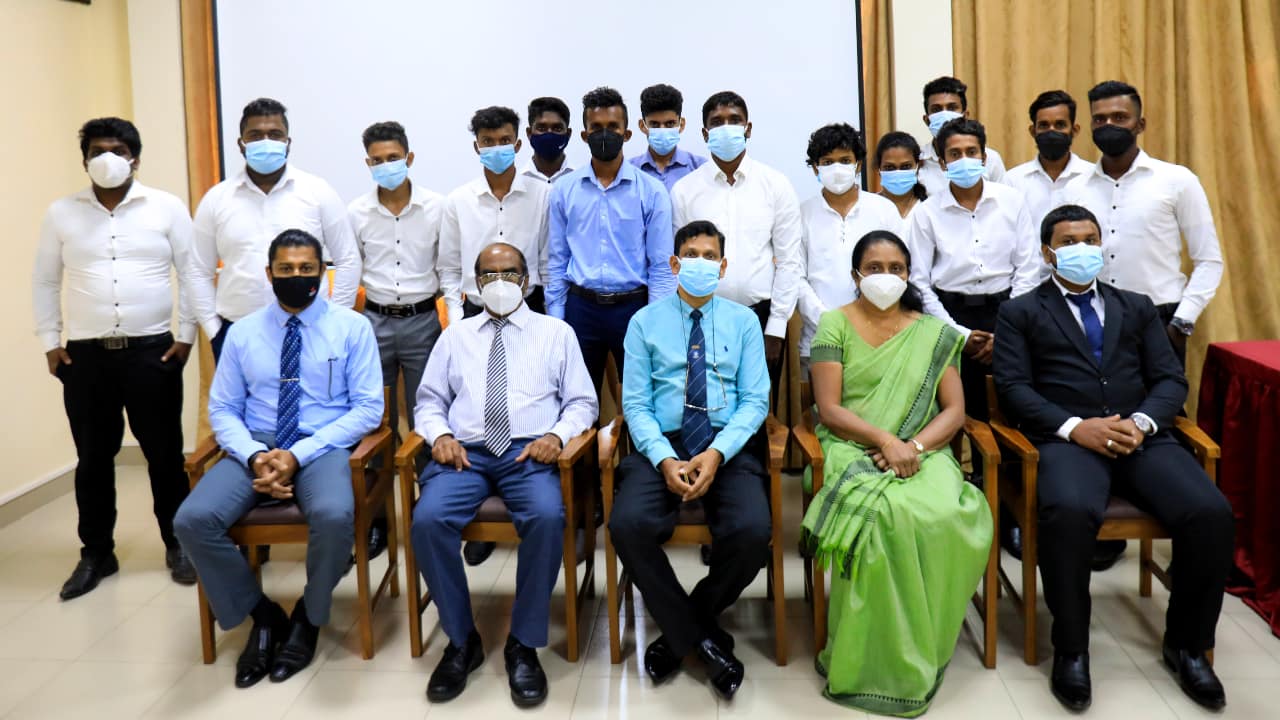 Educational Training Project on Prototype Manufacturing of Solar Panels
The "Education and training National Solar Project" is implemented by the State Ministry of Skills Development, Vocational Education, Research and Innovation in line with the government's Renewable Energy Policy and the recent Glasgow Declaration. The project is carried out at University of Kelaniya, University of Peradeniya, University of Jaffna and the National Institute of Fundamental Studies (NIFS).
As a part of the the National Science Day programmes of the Ministry, the ceremonial event was held on 14th November 2021 at University of Kelaniya Project office auditorium to exhibit the achievements of the project so far and to distribute certificates of practical training completion symbolically to a selected group of 10 NAITA trainees who completed the very first NVQ4 level Solar Technicians' programme in Sri Lanka which was designed and implemented by the project in collaboration with NAITA and Sustainable Energy Authority.
At this event, Vidya Nidhi Professor Lakshman Dissanyake of NIFS and the Deputy Director of the Project delivered a special lecture stressing the importance of utilizing solar power as a renewable energy source in Sri Lanka and also contributed to the panel discussion with his knowledge and experience in the field of renewable energy research.  At this event, the Ministry was represented by Director General/Planning Ms. Kumari Meegahakotuwa, the project by the Project Director Prof. S. Kalingamudali, NAITA by Mr. Nilantha de Silva and the Sustainable Energy Authority by Mr. Sulakshana Jayawardena.
The action of a lab scale solar panel fabricated at participating laboratories under this project was also demonstrated.