Abira wins Flash Talk Prize in Zoology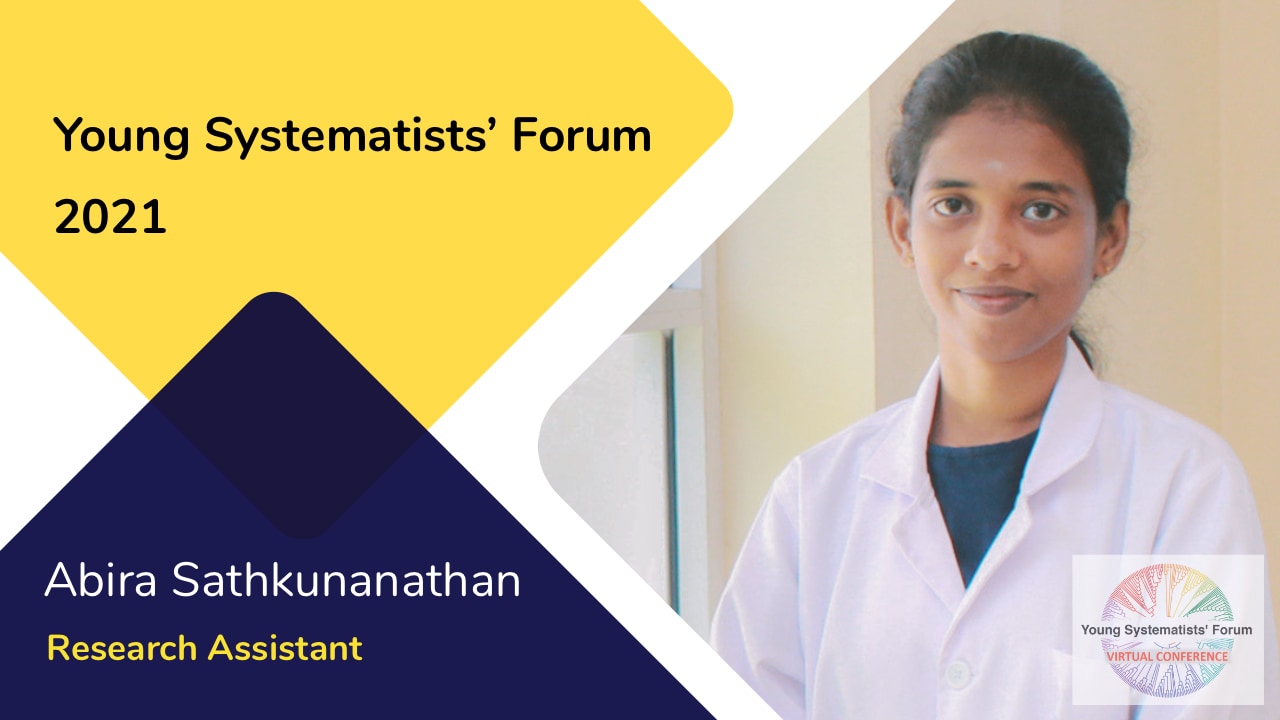 Ms. Abira Sathkunathan M.Phil Research Assistant, NIFS has won the 2nd place in Flash Talk Prize in Zoology at the International Young Systematists Forum - 2021 Virtual Conference in United Kingdom. The occasion was held as an online event due to the prevailing pandemic situation.  
The main objective of the conference was to provide a forum to discussion on general, theoretical and practical problems of taxonomy on a large scale with the participation of young researchers from all continents.  
Ms. Abira, is currently working as a Research Assistant of the Evolution, Ecology and Biodiversity Research Programme. She obtained her B.Sc. (Hons) in University of Ruhuna and currently continuing her postgraduate studies at the NIFS. We congratulate Abira on her achievement and wish her all the best.