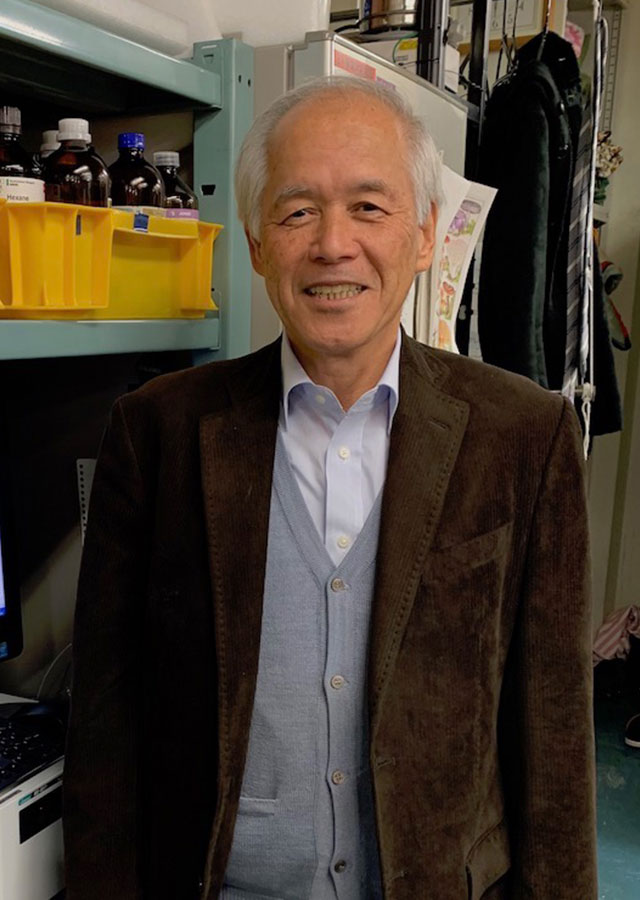 Prof.
Yoshinori Fujimoto
Adjunct Professor
Adjunct Professor from 01.09.2019 to 31.08.2021
After graduating from the Department of Chemistry, Tokyo Institute of Technology, Prof Fujimoto completed his PhD in 1978. Then, he spent three years as a research fellow at the School of Pharmacy, University of Wisconsin-Madison. Prof Fujimoto was appointed as assistant professor at the  Department of Chemistry of Tokyo Institute of Technology in 1982, associate professor in 1990, professor in 1996, and joined the Department of Chemistry and Materials Science, Graduate School of Science and Engineering of the same university. 
He retired from the University in 2015,  and was appointed to Professor Emeritus. Now he serves as Visiting Professor, Organization for the Strategic Coordination of Research and Intellectual Properties and Lecturer, School of Agriculture, Meiji University (May 2015–to date). He was appointed as Visiting Research Professor, NIFS, Kandy, Sri Lanka (June 2015–April 2019). 
His research achievement in natural product chemistry involves isolation and structure elucidation of nearly three hundred new bioactive secondary metabolites from plants, microbes and marine invertebrates as well as biosynthetic, enzymatic and genetic studies of steroidal and terpenoidal compounds. These results are reported in 283 peer-reviewed original research papers, 12 review articles, 12 books and book chapters and 11 patent applications.
View ORCID profile launch
Contact : fujimoto.y.aa@gmail.com