Suresh Benjamin
Evolution, Ecology and Biodiversity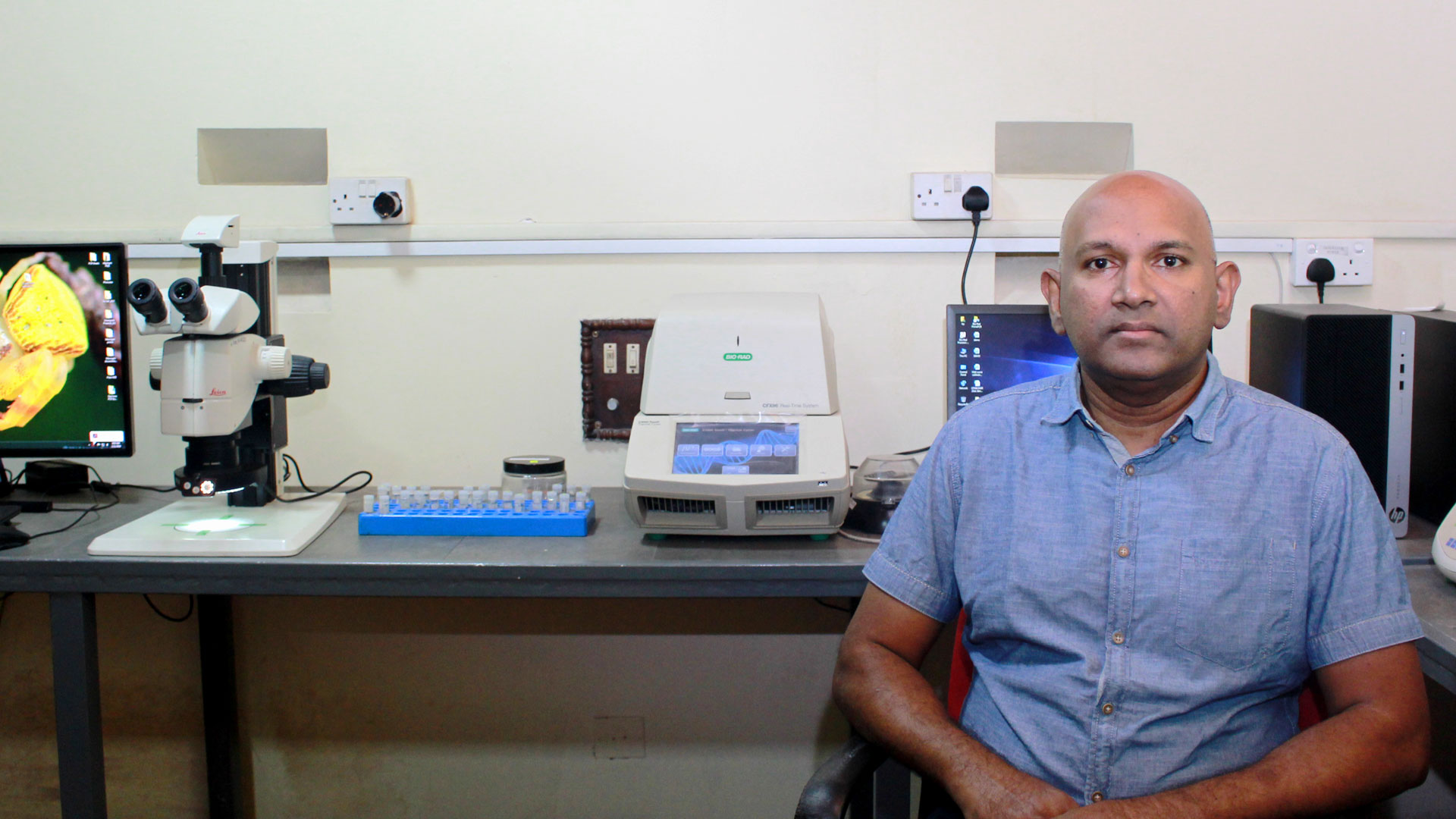 Background
Professor S. P. Benjamin currently works at the NIFS as a Research Professor. He is the head of the Ecology and Environmental Biology department. Prof Benjamin received his Mag. rar. Nat. (MSc)  from the University of Innsbruck, Austria and his PhD from the University of Basel, Basel, Switzerland. Prior to joining the NIFS he worked as a Postdoctoral researcher at the University of California (Berkeley), the George Washington University and the Smithsonian Institution (both in Washington, DC). Professor Benjamin is an Alexander von Humboldt Research Fellow.
Contact
Prof.
Suresh Benjamin
National Institute of Fundamental Studies
Hanthana Road, Kandy (20000) Sri Lanka
email suresh.be@nifs.ac.lk
phone (+94) 81 22 32 106/(+94) 81 22 32 107
Research Interest
Evolution, Speciation, Molecular Phylogeny and Systematics of invertebrates.