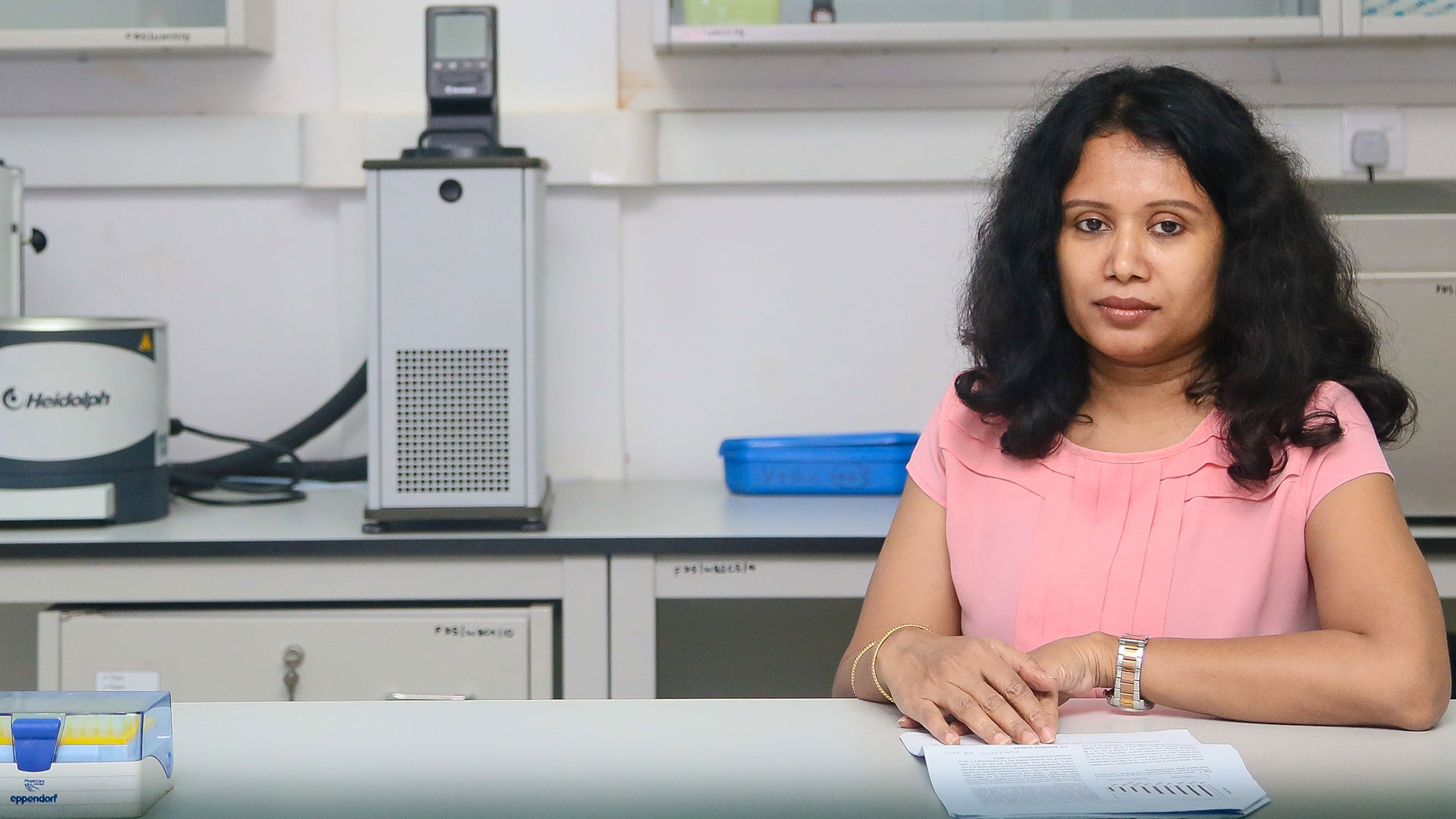 Background
Dr. Liyanage is currently a Research Fellow at the NIFS and heads the Nutritional Biochemistry group. In 2000, she obtained a BSc in Agriculture from the Faculty of Agriculture, University of Peradeniya, Sri Lanka. Dr. Liyanage obtained her M Sc from the Laboratory of Nutritional Biochemistry, Department of Food Science, Obihiro University of Agriculture and Veterinary Medicine, Obihiro, Japan with a thesis titled "Some bovine proteins reduce serum lipids in rats" in 2006. She read for her PhD at the same university and obtained her PhD in 2009 with a thesis titled "Hypocholesterolemic ability of dietary proteins and peptides in vivo".
From 2001 to 2003 Dr. Liyanage worked as a Scientific Officer at the National Science Foundation (NSF), Colombo, Sri Lanka. She is a Member of the Editorial Board of the Journal of Integrative obesity and diabetes. Dr.Liyanage received a NRC merit award for scientific publications in 2015. She is a Co-Investigator in the "Development of household food security models for poverty stricken areas of Sri Lanka" project
Contact
Dr.
Ruvini Liyanage
National Institute of Fundamental Studies
Hanthana Road, Kandy (20000) Sri Lanka
email ruvini.li@nifs.ac.lk
phone (+94) 81 22 32 106/(+94) 81 22 32 107
Research Interest
Dr. Liyanage's research mainly focuses on nutritional biochemistry and she is currently working on functional and nutritional properties of food, food safety and bioavailability of food. There are two ongoing projects assessing physicochemical properties of some starches and commonly consumed ayurvedic plants in Sri Lanka.