Associate Research Professor
Renuka Ratnayake
Microbiology and Soil Ecosystems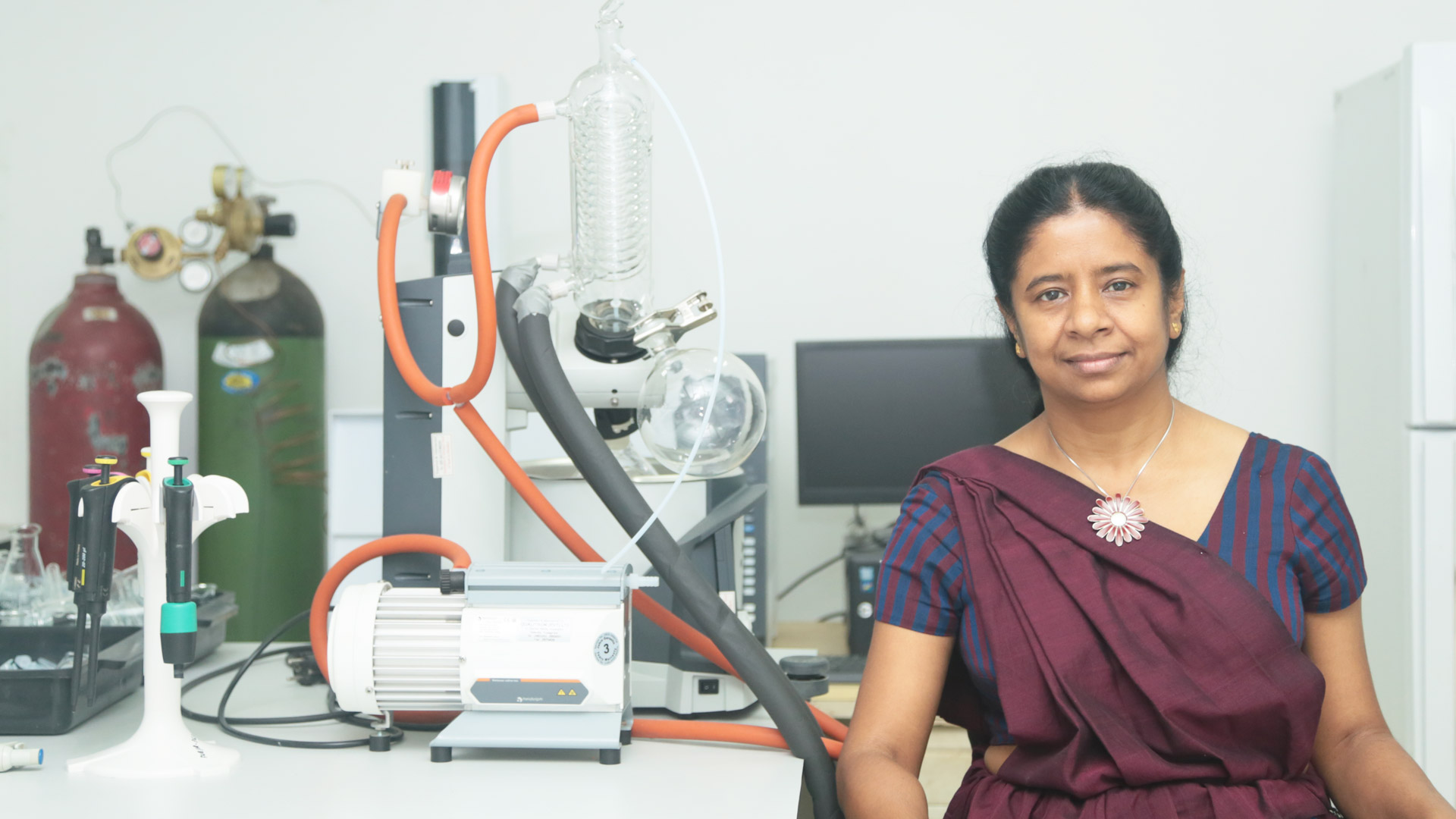 Background
Prof. Renuka Rathnayake works as a Associate Research Professor at the NIFS. She obtained a B.Sc. (Honors) Degree in Botany in 1992 from the University of Peradeniya, Sri Lanka and her M Phil (Botany) in 1997 from the University of Peradeniya, Sri Lanka with a thesis titled "Improvement of the productivity of Paraserianthes falcataria (L) Nielsen on degraded tea lands in the mid country of Sri Lanka''. Prof. Rathnakaye read for her PhD in Soil Science at the University of Peradeniya, Sri Lanka in 2006 and completed a thesis titled "Effect of soil organic matter on nutrient availability under different land use patterns with special emphasis on the role of carbohydrates''. She was granted an Endeavour Research Fellowship in 2008 by the Australian Government to carry out Post-Doctoral Research in Australia. Dr. Ratnayake is a recipient of Presidential Research Awards, Merit Award for Scientific publication and SUSRED award for postgraduate supervision.  As a scientist, Prof. Rathnayake holds membership in many societies including the British Society of Soil Science, American Association for Women Soil Scientists, and the Alumni Association of Endeavour Fellows. 
Contact
Prof.
Renuka Ratnayake
National Institute of Fundamental Studies Hanthana Road, Kandy (20000) Sri Lanka
email renuka.ra@nifs.ac.lk
phone (+94) 81 22 32 002
Research Interest
Prof. Ratnayake's research mainly focuses on soil Biology and Carbon sequestration. She also works on microbial enzymes and applications.