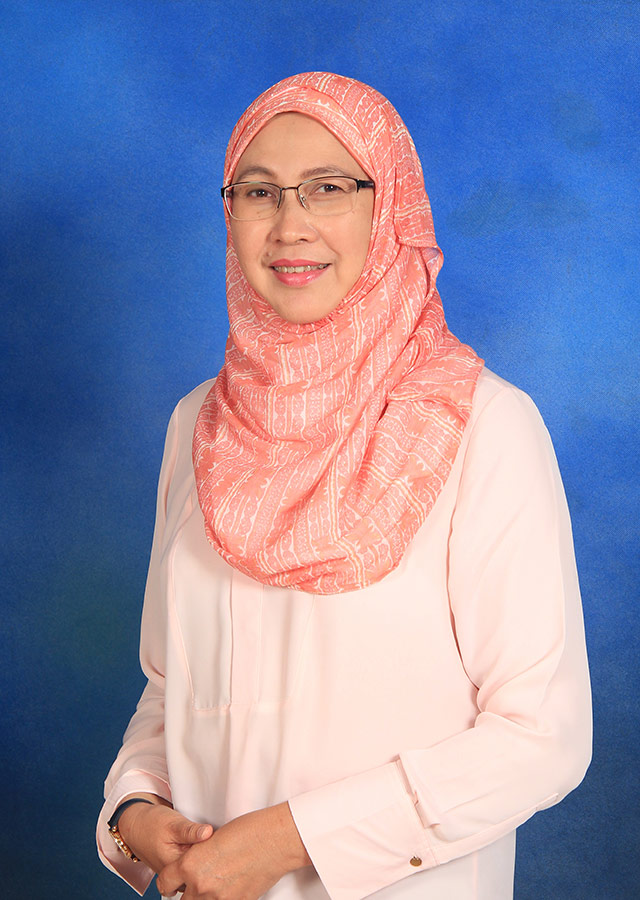 Prof.
Nor Hadiani Ismail
Adjunct Professor
Adjunct Professor from 01.09.2019 to 31.08.2021
Professor Nor Hadiani Ismail obtained her B Sc (Honours Chemistry) from University of Waterloo, Canada and PhD.in Natural Products Chemistry from University Putra Malaysia. Her Ph.D. thesis entitled 'Chemistry and Biological Activity of the Roots of Morinda elliptica' won the Tan Sri Ong Kee Hui medal for the Best Thesis in 1999 awarded by Institute Kimia Malaysia.
Prof Nor Hadiani is a Professor in Chemistry at University Teknologi Mara (UiTM), the biggest University in Malaysia. Her area of expertise is organic chemistry, spectroscopy and natural products chemistry. Prof Nor Hadiani is the recipient of UiTM Excellence Service Award 2002, 2006 and 2015. She and her research group explore the rich plant biodiversity of Malaysia taking advantage of new and cutting-edge methodologies and instrumentations in natural product isolation, structure elucidation, biological functions of natural molecules and synthesis of bioactive compounds resulting in more than 100 publications in international refereed journals. Prof Nor Hadiani has published 164 peer reviewed scientific publications in internationally reputed journals. Her publications have received 3536 citations with a H index of 33. 
Prof Nor Hadiani is the Vice President of Malaysian Natural Products Society and actively promotes natural products scientific research and activities in Malaysia and the surrounding region. She was an elected fellow of the Institute Kimia Malaysia during 2012. For her outstanding achievements in natural products chemistry research, Prof Nor Hadiani was recently recognized as a Top Research Scientist Malaysia (2017) by the Academy of Science Malaysia. Currently, she is the Director of 'Atta-ur-Rahman Institute for Natural Product Discovery', UiTM's research center dedicated to research in natural product science.
View ORCID profile launch
Contact : norhadiani@uitm.edu.my