Associate Research Professor
Dhammika Magana-Arachchi
Molecular Microbiology and Human Diseases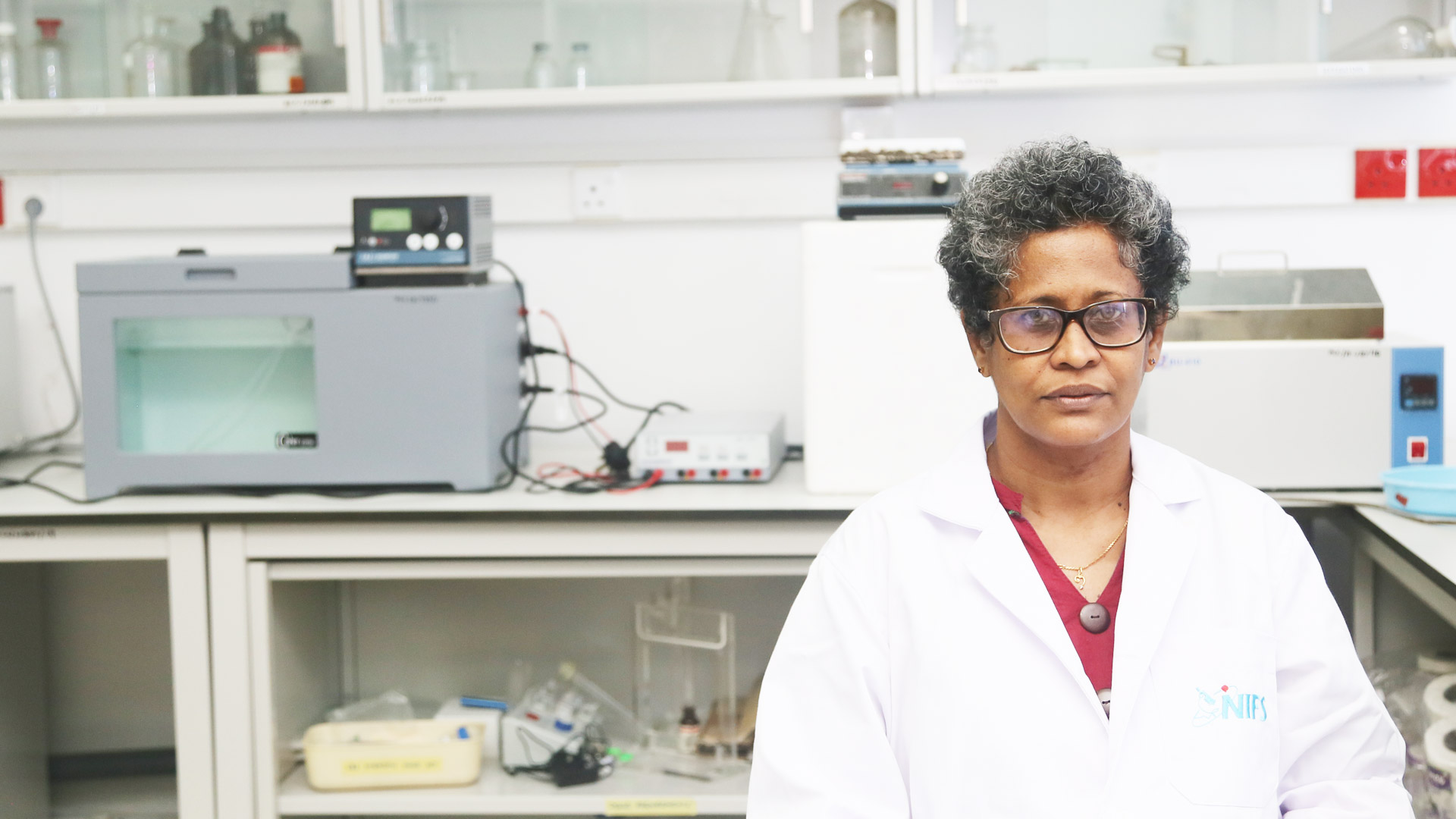 Background
Professor Dhammika Magana-Arachchi is an Associate Research Professor at NIFS. She obtained a B.Sc Special degree in Chemistry in 1994 from the Faculty of Science, University of Colombo, Sri Lanka. Prof Magana-Arachchi obtained her PhD in Microbiology/Molecular Biology in 2001 from  the Faculty of Medicine, University of Colombo, Sri Lanka with a thesis titled "PCR based detection techniques and DNA fingerprinting by Restriction Fragment analysis of Mycobacterium tuberculosis". She is a Member of the Board of Study in Biochemistry & Molecular Biology, Post Graduate Institute of Science (PGIS), University of Peradeniya, Sri Lanka. Throughout her scientific career, she has won many awards such as the WPSC Young Investigators Award at the 6th Western Pacific Congress of Chemotherapy and Infectious Diseases that was held in Malaysia. She also won the Prof. K. Rajasuriya Award for Tropical Medicine awarded by the Sri Lanka Medical Association. Prof Magana-Arachchi has also been granted the The President's Research Bonus and the Paul Ehrlich Foundation Fellowship. She has teaching experience in Medical Microbiology, Molecular Biology and Chemistry and has strong expertise in techniques used in Molecular Biology. She has published around 25 papers & two book chapters in peer reviewed, international & local journals and presented over 78 papers in international and national scientific sessions on a variety of topics.
Contact
Prof.
Dhammika Magana-Arachchi
National Institute of Fundamental Studies
Hanthana Road, Kandy (20000) Sri Lanka
email dhammika.ma@nifs.ac.lk
phone (+94) 81 22 32 106/(+94) 81 22 32 107
Research Interest
Medical Microbiology, Molecular Biology and Chemistry.