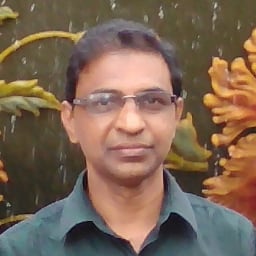 Dr. Muditha Liyanagedara
Director/CEO
Research Assistant in 1994
Where has your exposure at NIFS taken you?
The time I spent at then IFS was a pleasant and memorable one that can be cherished in the rest of the life. The environment at IFS was quite conducive for a researcher to pursue his/her research career. The colleagues that I associated with at that time formed a joyful and helpful companion that anyone would love to live with.

The Academic achievements I gained due to my work at the IFS contributed heavily for my achievements in my further academic and career accomplishments. It formed the essential basic qualifications to join my current employment and further, gave me the knowledge and courage to carry out the duties and responsibilities of my job with confidence. The knowledge and experience gained in the research lab gave me the confidence to work in any turbulent environment steadily and move with peers without fears.

I wish NIFS will continue to serve the scientific community of Sri Lanka and produce great scientists & scientific achievements in the world of science.
"Be a memorable achiever and a promoter of a conducive working culture in wherever you work."