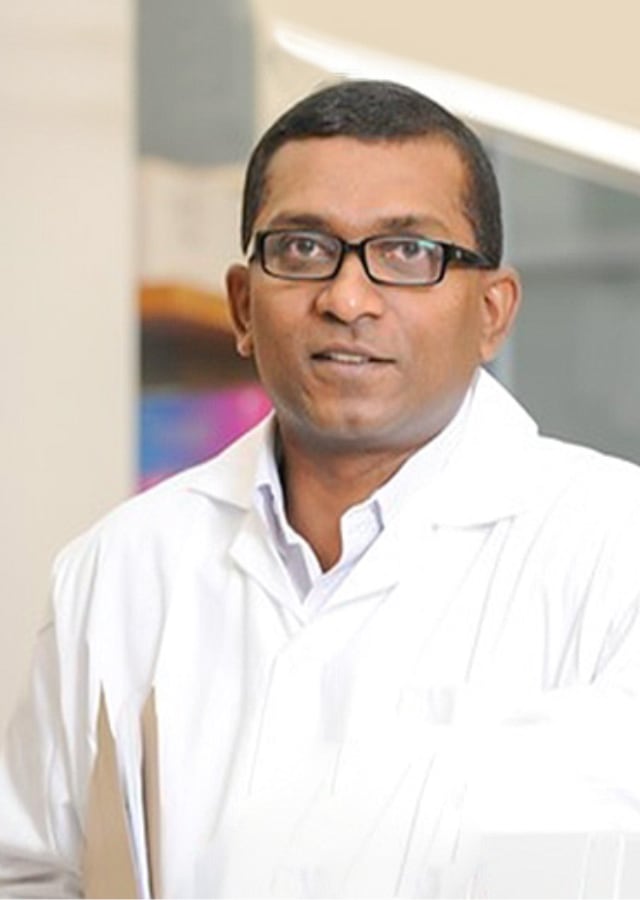 Prof.
Vasantha Rupasinghe
Adjunct Professor
Adjunct Professor from 01.09.2019 to 31.08.2021
Dr. Vasantha Rupasinghe is a professor and Killam Chair of Functional Foods and Nutraceuticals at the Department of Plant, Food and Environmental Sciences of Dalhousie University. He has made significant breakthrough discoveries in the interface of food bioactives and their health benefits. His major research contributions to food science and technology include elucidating the mechanism of actions of biologically active compounds present in plant-food especially fruits, vegetables and their processed products. For example, cancer chemopreventive, neuroprotective, cardio-protective and anti-inflammatory properties of plant-food flavonoids.
Dr. Rupasinghe's research program, which has attracted over $7M (since 2004) in external funds, has resulted in five patent filings, one license agreement and contributions to the commercialization of over a dozen value-added food products. He has published over 175 peer-reviewed articles (Scopus author h-index 42 and total citations 5300; September 01, 2019) ,18 book chapters and over 200 abstracts in conference proceedings.
He has trained over 100 highly qualified personnel including M.Sc. and Ph.D. students and post doctoral fellows who are now serving many different professional positions in Canadian Food and Beverage sector. He has been serving as an Adjunct Professor of Food Science related Departments of many Universities worldwide.
As an Expert Advisor within Food Science and Technology, he has served many national committees including the National Food Science Review Panel of Agriculture and Agri-Food Canada (2008-2010), Science Advisory Council of Canadian Horticultural Council (2009-2013) and Advisory Board of the Canadian Food Innovators.
View ORCID profile launch
Contact : vrupasinghe@dal.ca