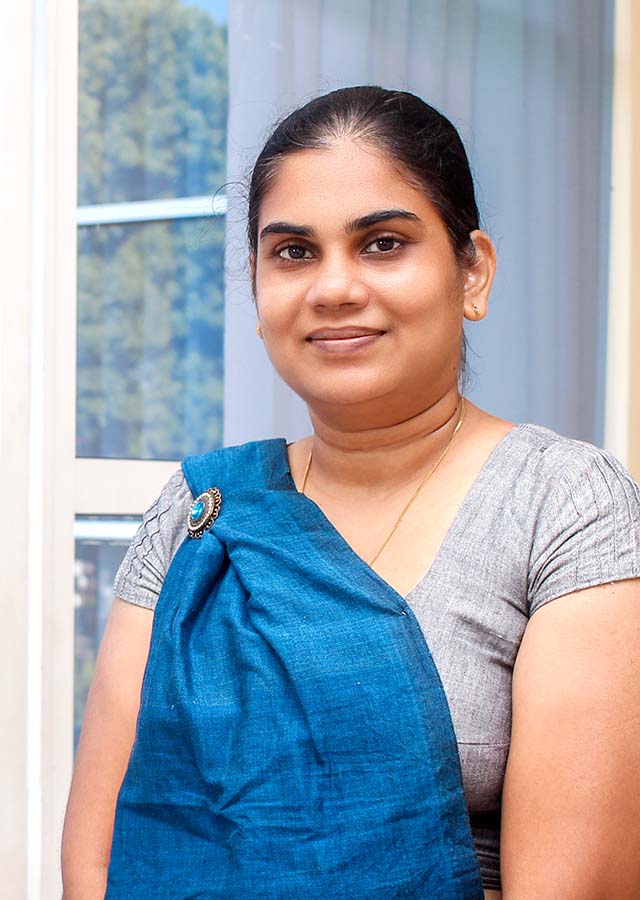 Sagarika Mediwaka
Secretary - Administration Division
Mrs. Sagarika D.K. Mediwaka, has expertise in Administration with a unique blend of Development Studies.  More than 8 years of experience in the field of administration has enabled her to have a good understanding of all aspects of public administration in Sri Lanka.
She received her B.Sc. in Jayawardhanapura University and Master in Development Studies (MDS) from the University of Colombo. 
Before she joined the National Institute of Fundamental Studies, she was the Deputy Commissioner of the Department of Agrarian Development in Kegalle District. 
Contact : sagarika.me@nifs.ac.lk